End of Summer Reading Camp
What a summer camp! As I sit here writing this blog post, it is the Thursday of the last week of our Summer Reading Camp. Last year's camp was a great experience. This one, was even better. Like last year, we had a focus on reading every day to keep kids reading throughout the summer, so they don't fall backwards academically. At the same time, we wanted the camp to be fun as well and keep kids learning in different ways through experiences, so we had lots of different activities to challenge them in varied yet fun ways. We wanted to show them the possible career paths that are available to them by bringing in a different person each day to talk about his or her career. We had a doctor, a chemist, an engineer, a landscape architect, and a physical therapist, and that is just this week.
We wanted kids to learn about the different career possibilities that are out there and have them know that the world is open to them through education. Everything is possible if they work hard and don't give up on themselves. It's been a blast. We will now catch our breath for a moment and then gear up for the fall. The after-school program will be here before we know it as will the ESL, GED and Citizenship classes. Fall Registration is right around the corner! Sign up today, whether for classes or to volunteer or both. We want you to be here with us. Always Keep Learning.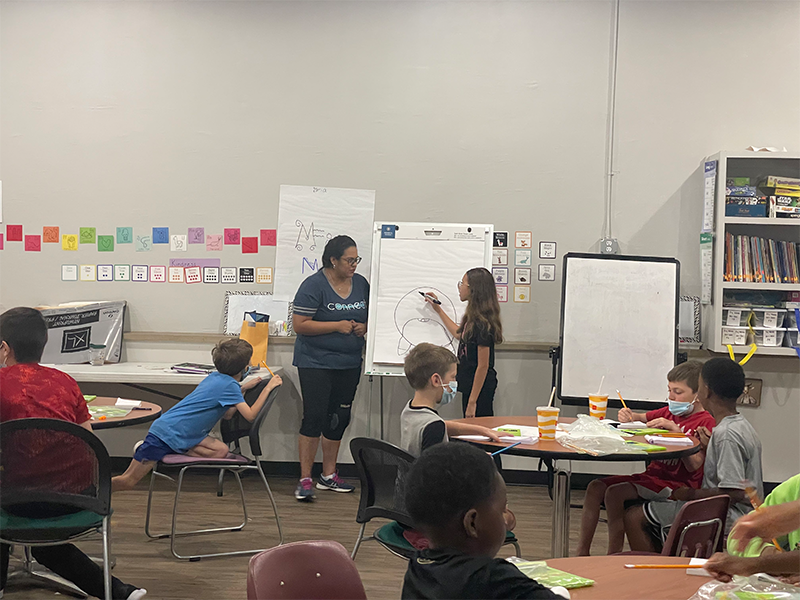 August 24, 2022
Share this Post:
Our Most Recent Posts: